Grand Review
A Color Bearer Event
Join us for the 2023 Grand Review in Williamsburg, Virginia!
American Battlefield Trust Event
Grand Review
The Grand Review is an invitation only event. It is reserved for Color Bearers that are Brigade, Division, Corps and National level. You are invited to bring yourself and one additional guest to enjoy a weekend of history and fellowship!
Schedule of Events
Friday, October 13
3:00 pm – 6:00 pm | Registration                               
6:30 pm – 8:30 pm| Evening Event
Saturday, October 14
7:30 am – 9:00 am| Registration, coffee, and muffins to go
8:30 am – 5:00 pm| Off-site tours
6:30 pm – 8:30 pm | Evening Event
Sunday, October 15
8:15 am – 9:15 am| Breakfast Buffet
9:30 am – 10:30 am| History Talk
9:30 am – 12:30 pm| Off-site tours
Hotel Information
Williamsburg Lodge
310 South New England Street
Williamsburg, VA 23185
(757) 220-7976
Details
The room rate is $279/+ night.
To make your hotel reservations, you can book online here, or call the hotel at 1-800-261-9530 and ask for the American Battlefield Trust Group Rate.
Reservations must be made by Friday, September 15, 2023 at 5:00 pm (or until the room block is full) to receive the reduced group rate. 
Please note that there is a strict  cancellation policy. Cancelling within seven (7) days of arrival will result in a charge of one (1) full night's stay, including taxes. 
Check-in time is 4:00 pm; Check-out time is 11:00 am.
Self-parking is $15/per day for hotel guests. Non-hotel guests will using the parking app to pay an hourly rate.
Contact
Events Team
American Battlefield Trust
(800) 298-7878 x7229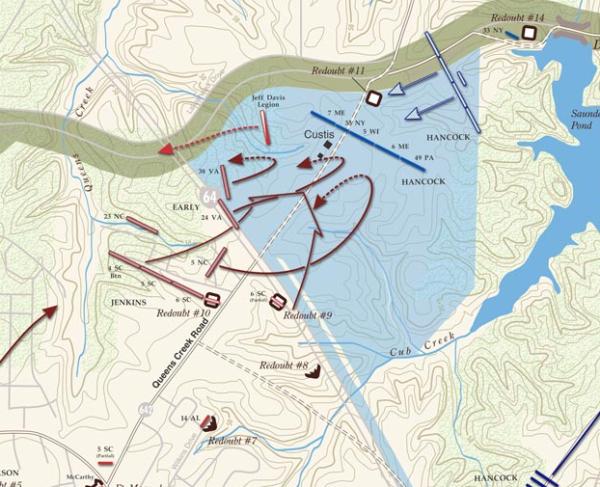 BATTLE MAP | American Battlefield Trust's map of the Battle of Williamsburg, Virginia on May 5, 1862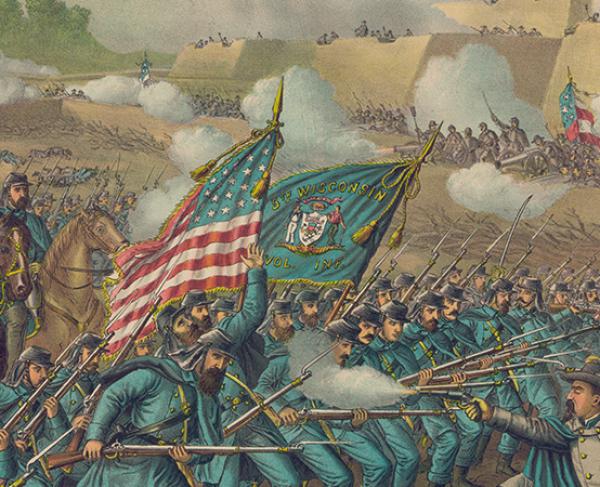 Our Battle of Williamsburg page includes battle maps, history articles, facts, recommended books, and the latest preservation news for this 1862 Civil...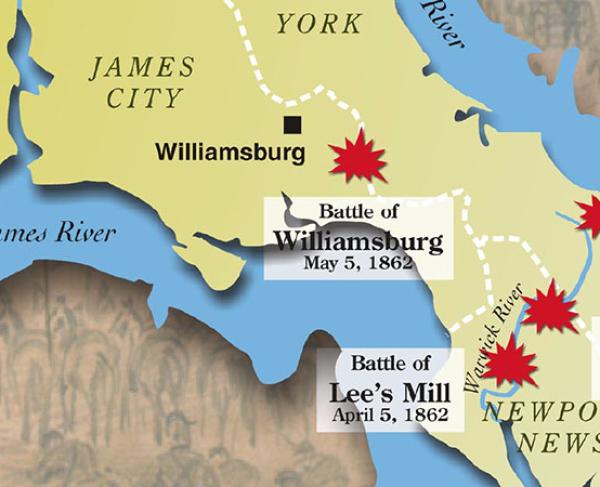 BATTLE MAP | American Battlefield Trust's map of the 1862 Peninsula Campaign