Shenandoah Sanchez
155th Vicksburg Live
A Facebook Live Event
American Battlefield Trust Event
May 15 - 17, 2018 @ 2:00 PM - 5:00 PM

It was one of the great turning points of the American Civil War. The strength of the position on the bluffs overlooking the Mississippi River convinced many that the bastion was "the Gibraltar of the South." President Abraham Lincoln called strategic value of the location "the key." The city of Vicksburg was all of these things and more.  
Join us on our Facebook page for our next live event, as we take you to Mississippi and visit many of the locations tied to the campaign and siege of Vicksburg. We will follow in the footsteps of Ulysses S. Grant's Army of Tennessee, as they cross the Mississippi River, and press to the north and east fighting battles at Port Gibson, Raymond, Champion Hill, and numerous other locations in between before forcing the Confederate forces under General John Pemberton into a 47-day siege, at Vicksburg. After the Confederate capitulation on July 4, 1863, President Lincoln declared, "The father of waters again goes unvexed to the sea." 
We are proud to partner with Vicksburg National Military Park, Battle Focus, Grand Gulf Military Park, and Emerging Civil War to bring you this outstanding event. 
 
Facebook Live Events; times and locations are subject to change and internet connectivity
 
Tuesday, May 15:
             The Fall of Jackson, Mississippi 
 
Wednesday, May 16:
             The Union River Crossing at Bruinsburg 
             The Bombardment of Grand Gulf 
             The Battle of Raymond
             The Fight for Champion Hill 
 
Thursday, May 17:
              A Visit to the Shirley House and the Third Louisiana Redan 
              The Union Assaults along the Graveyard Road and their Forlorn Hope
              The USS Cairo
              Vicksburg National Cemetery 
              And more.......
Contact
Education Department
American Battlefield Trust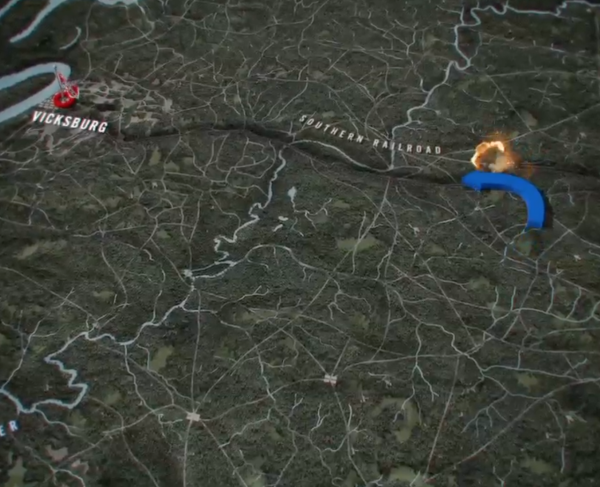 Watch the action at the Battle of Vicksburg come to life with the Civil War Trust's all new animated map, featuring a compelling video presentation
BATTLE MAP | American Battlefield Trust's map of the Siege of Vicksburg on May 19, 1863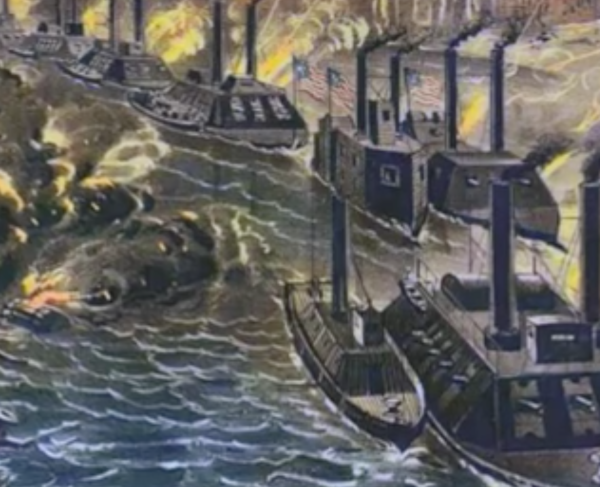 Historian Terry Winschel describes the important role that the Federal naval forces played in the Vicksburg Campaign.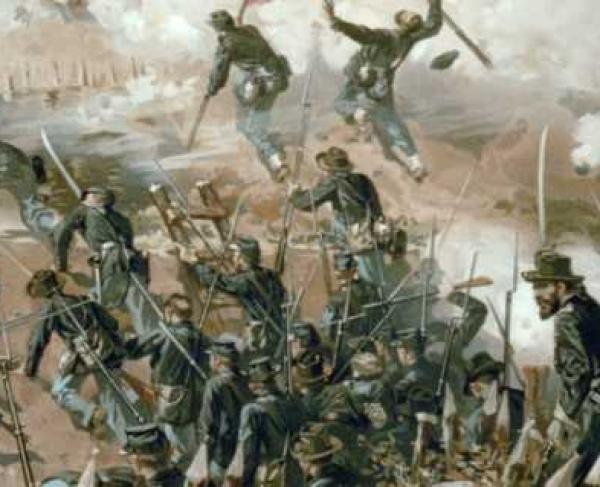 The American Battlefield Trust's history page describing the campaign and siege to capture Vicksburg, Mississippi during the summer of 1863 during the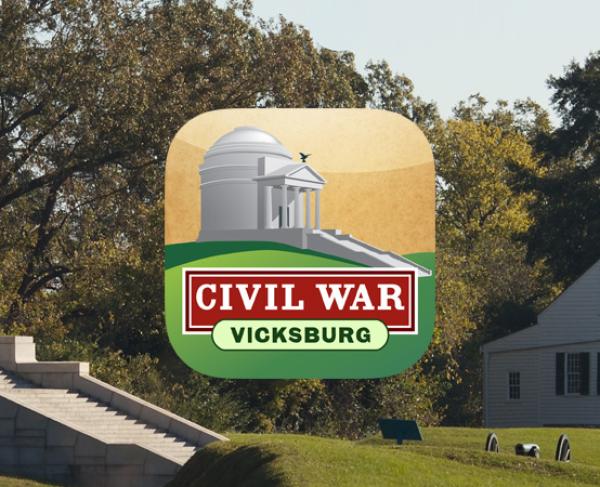 Download FREE | The Vicksburg Battle App® is the perfect Civil War touring partner for your exploration of one of the more remarkable campaigns of the