Rob Shenk
155th Gettysburg Live
A Facebook Live Event
American Battlefield Trust Event
July 1 - 3, 2018 @ 10:00 AM - 5:00 PM

Experience the 155th anniversary of the Battle of Gettysburg with the American Battlefield Trust through a series of Facebook and YouTube Live events on June 26 and July 1-3, 2018. Whether you are in Arizona, Australia or Amsterdam, just go to the American Battlefield Trust's Facebook page and YouTube Channel throughout the anniversary days and start watching!
The Trust will be all around Gettysburg—in the Lutheran Theological Seminary cupola, among the rocks at Devil's Den, picking out way across Rock Creek, walking the field of Pickett's Charge, in town, and at as many other battlefield places as possible. The Trust's Garry Adelman and Kristopher White will be your hosts and, along with expert historians, battlefield guides and special guests, we will take you virtually to places many never get to experience. We'll show you rare photos and artifacts, and answer as many of your questions as we can. 
Times and topics are subject to digital connectivity, but look for us on our Facebook and YouTube pages throughout all three days. We will visit all the main parts of the battlefield as well as some special gems. Here's a general outline:
 
June 26
Opening program on Lutheran Seminary cupola
First Shots
Gettysburg and Jubal Early
July 1
McPherson's Ridge to Oak Hill
Barlow's Knoll and vicinity
Climax on Seminary Ridge
Retreat through Gettysburg
Should the Confederates have attacked the Hills on July 1?
July 2
Hood's Charge
Devil's Den and Little Round Top
The Wheatfield and Rose Woods
From the Emmitsburg Road to the First Minnesota
Tying up the Second Day
July 3
East Confederate Avenue and Rock Creek
Steven's Knoll and Culp's Hill
Walk Pickett's Charge
Possible cavalry actions
 
To be clear, this is a virtual event—please do not come to the battlefield to try to meet us for these live broadcasts—just enjoy them on your computer, phone or tablet!  There, you can ask questions, post comments, and maybe even get a live shout-out from the Trust! 
Contact
American Battlefield Trust Education Department
Download FREE | The Gettysburg Battle App® is the perfect tour partner for your visits to the Gettysburg battlefield.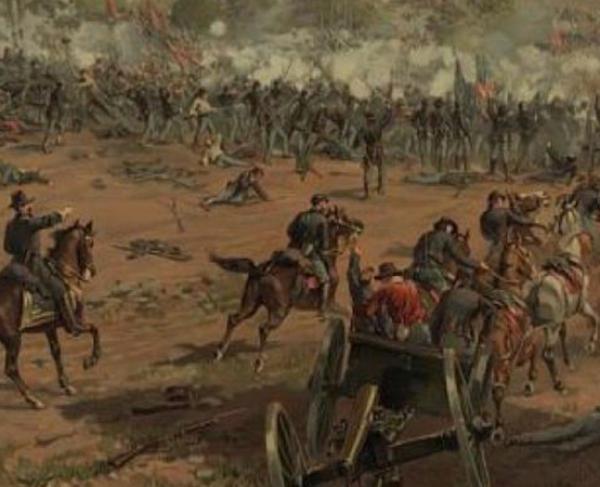 Learn more about the bloodiest battle of the Civil War with the American Battlefield Trust's 10 Facts about the Battle of Gettysburg.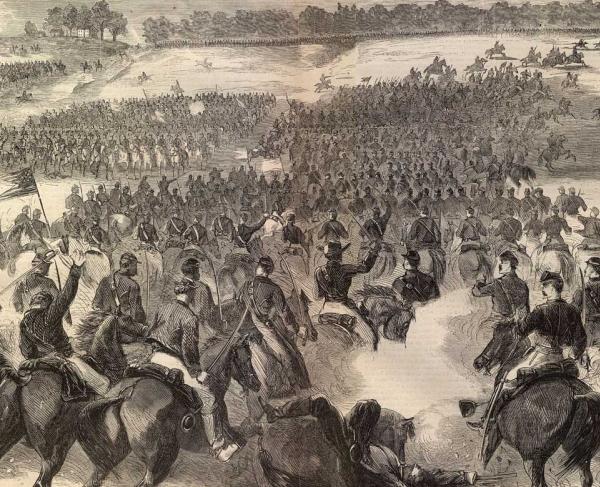 Historian and author Eric Wittenberg describes the large scale cavalry actions leading up to and including the Battle of Gettysburg.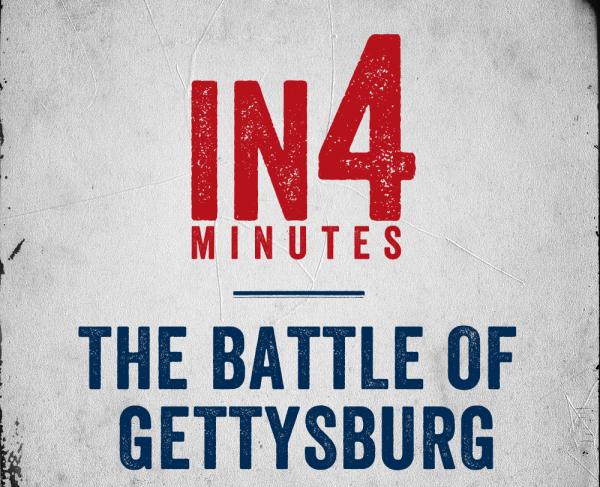 Video, Historian Garry Adelman describes the events that took place during the Battle of Gettysburg from July 1-July 3, 1863.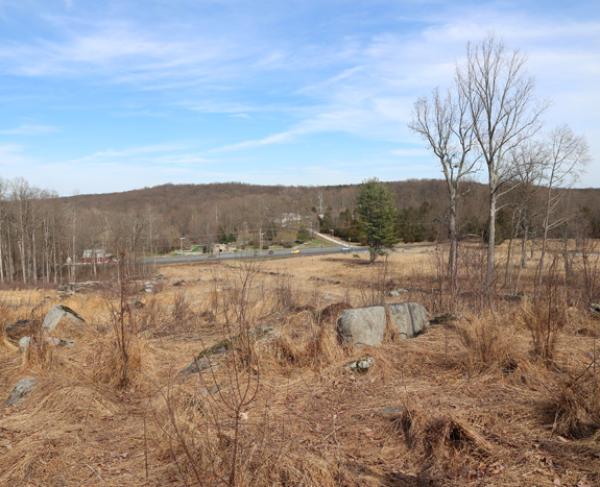 Historian Charlie Fennell discusses the historical importance of the fighting for Culp's Hill and Spangler's Spring on July 2-3, 1863. He also